Dual-Lens Dual-Screen
The two lenses of the camera can provide two different images at the same time. When the angles of the two cameras overlap, the images will be organized into one image.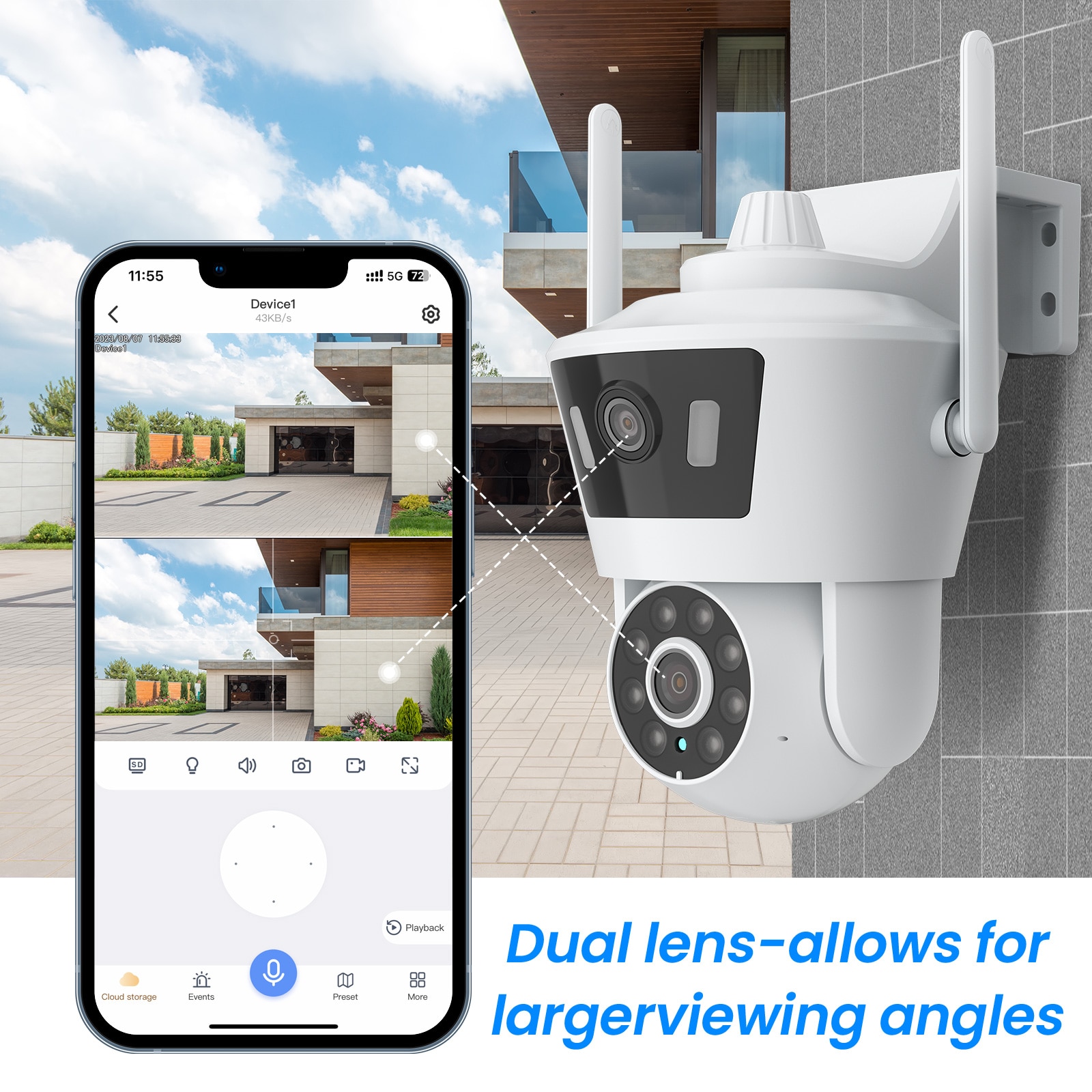 4X Digital Zoom
The 4X digital zoom function allows the camera to see farther, capture details of farther places and record them clearly.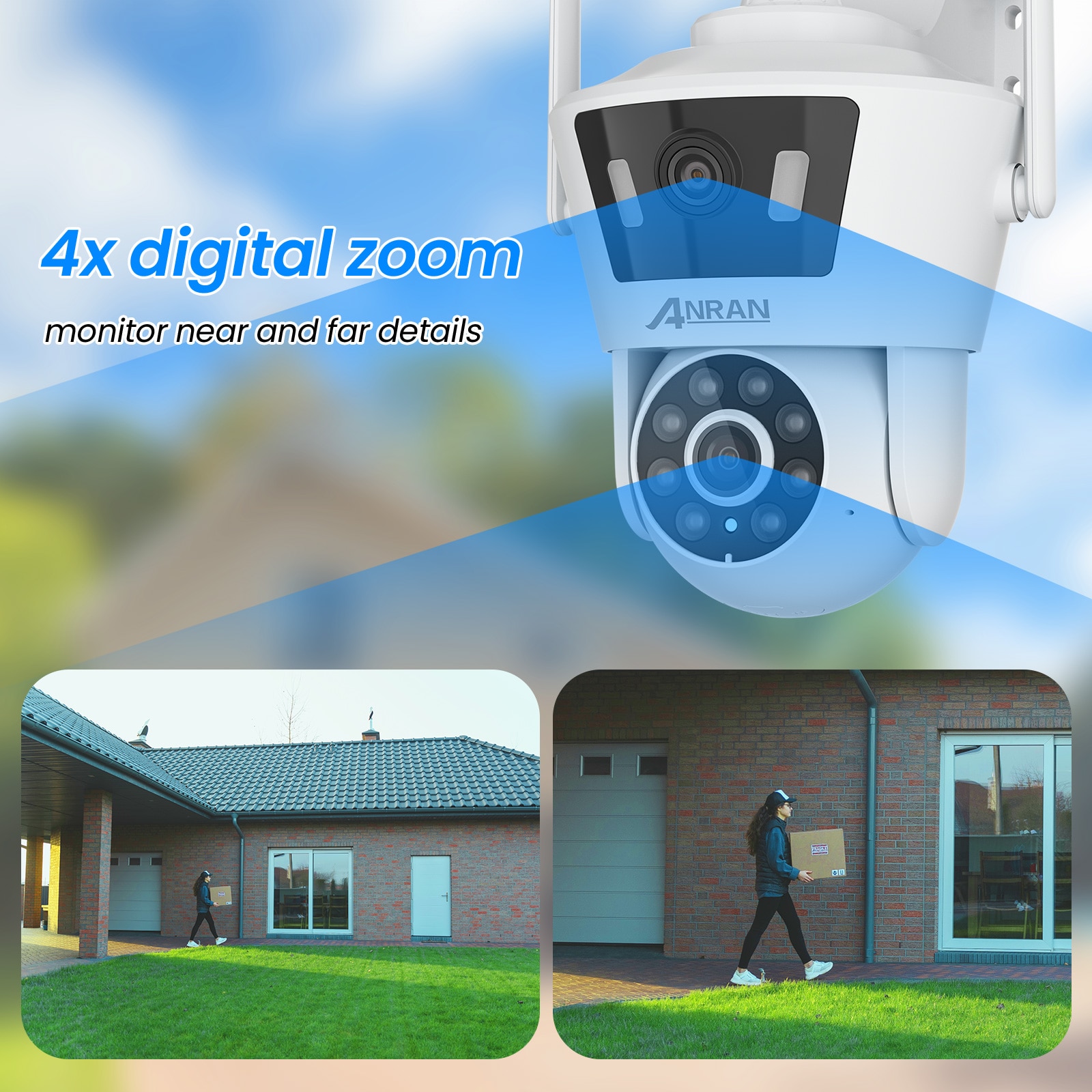 Two Way Audio
When the package arrives, you can talk to the courier remotely by calling the microphone in the APP, and let the courier place the package according to your requirements.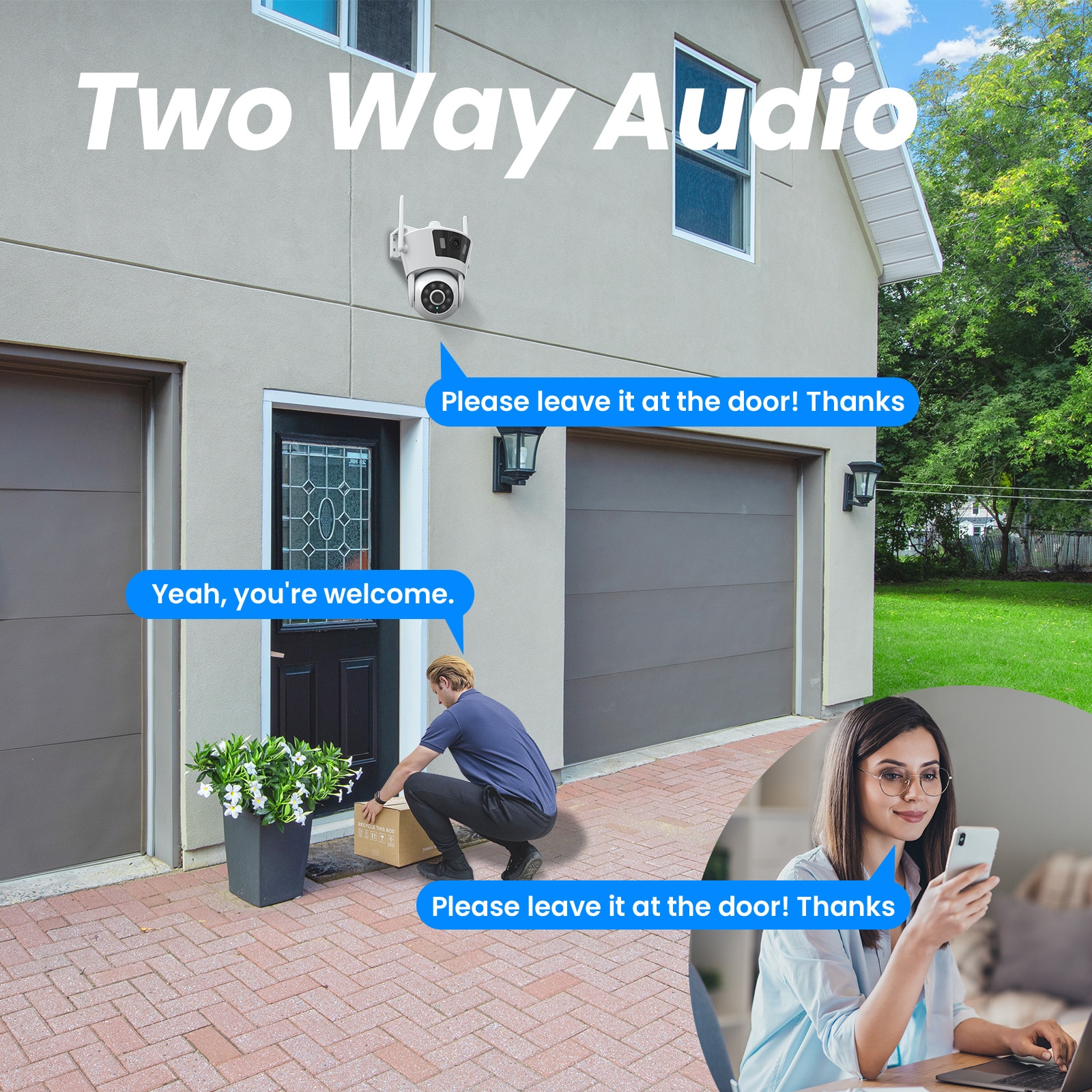 Motion Detection & Alerts
When the camera detects a moving object, it will record it immediately and generate an alarm message in the APP, which is convenient for you to check at any time.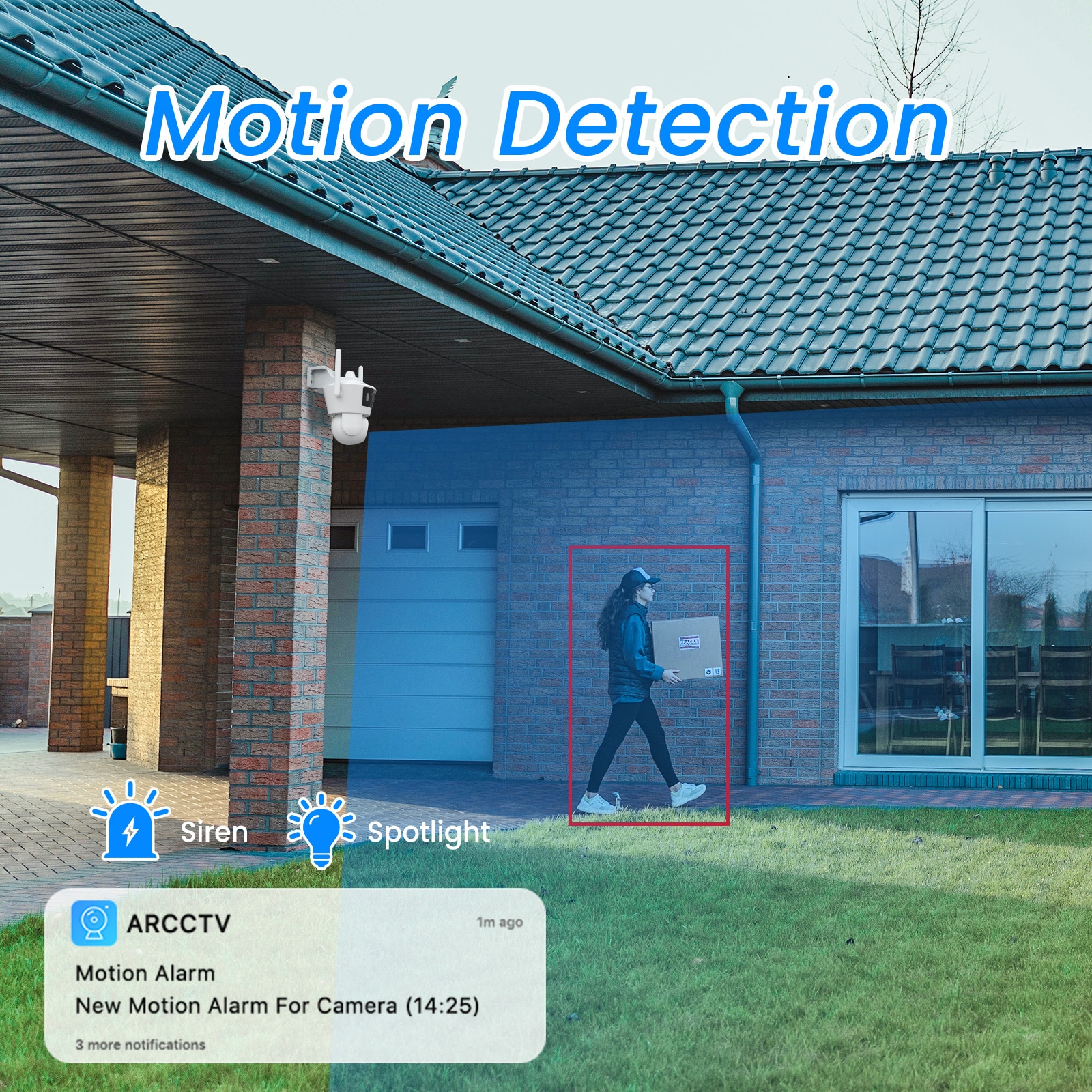 Humanoid Automatic Tracking
The rotating lens of the camera can support 352° horizontal rotation + 90° vertical rotation, which enables the camera to have automatic tracking function. After the object disappears from the camera's field of view, the camera will automatically return to its original position.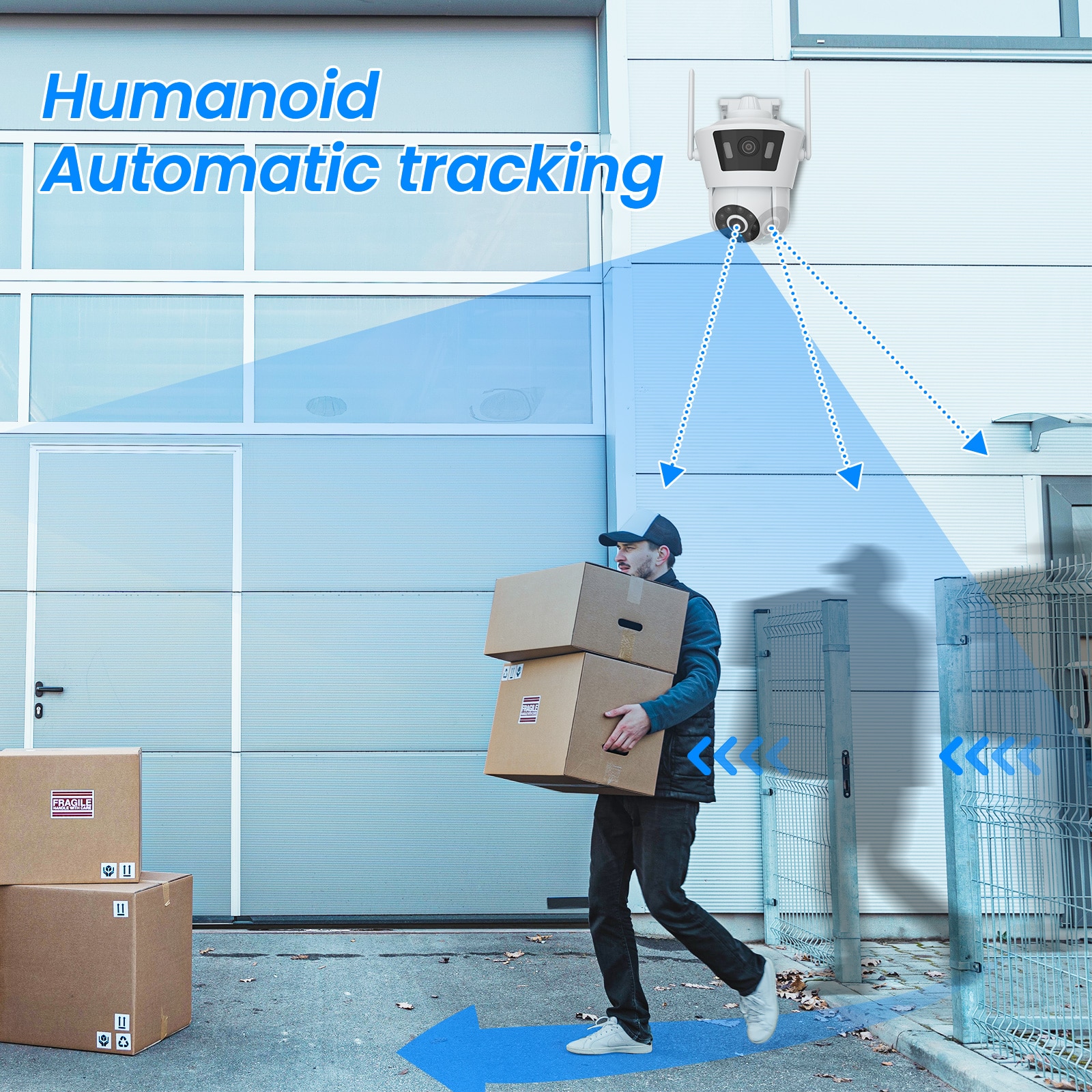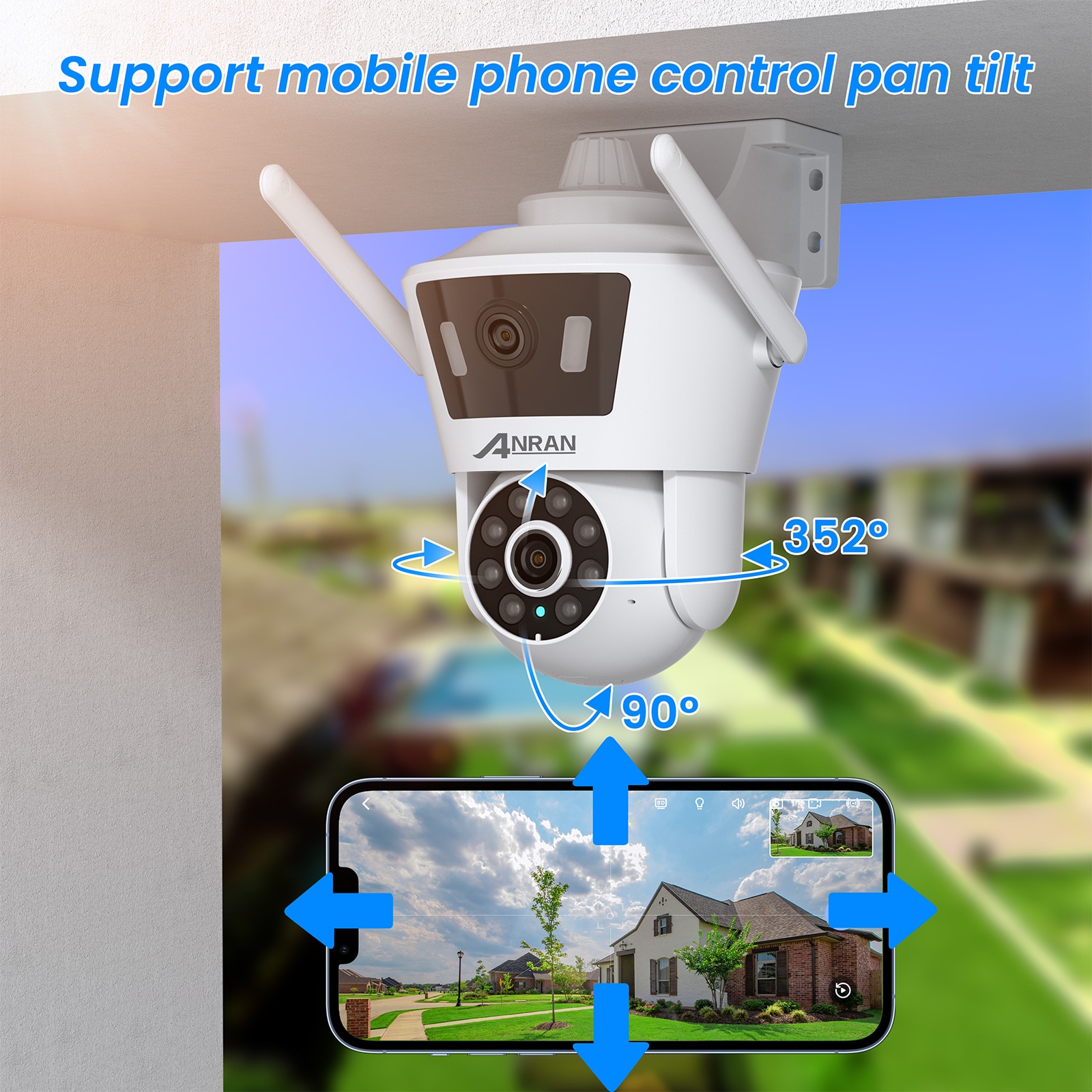 Full Color + Infrared Night Vision
The camera has its own infrared and white light. In the dark night, using the full-color night vision mode is the same as during the day.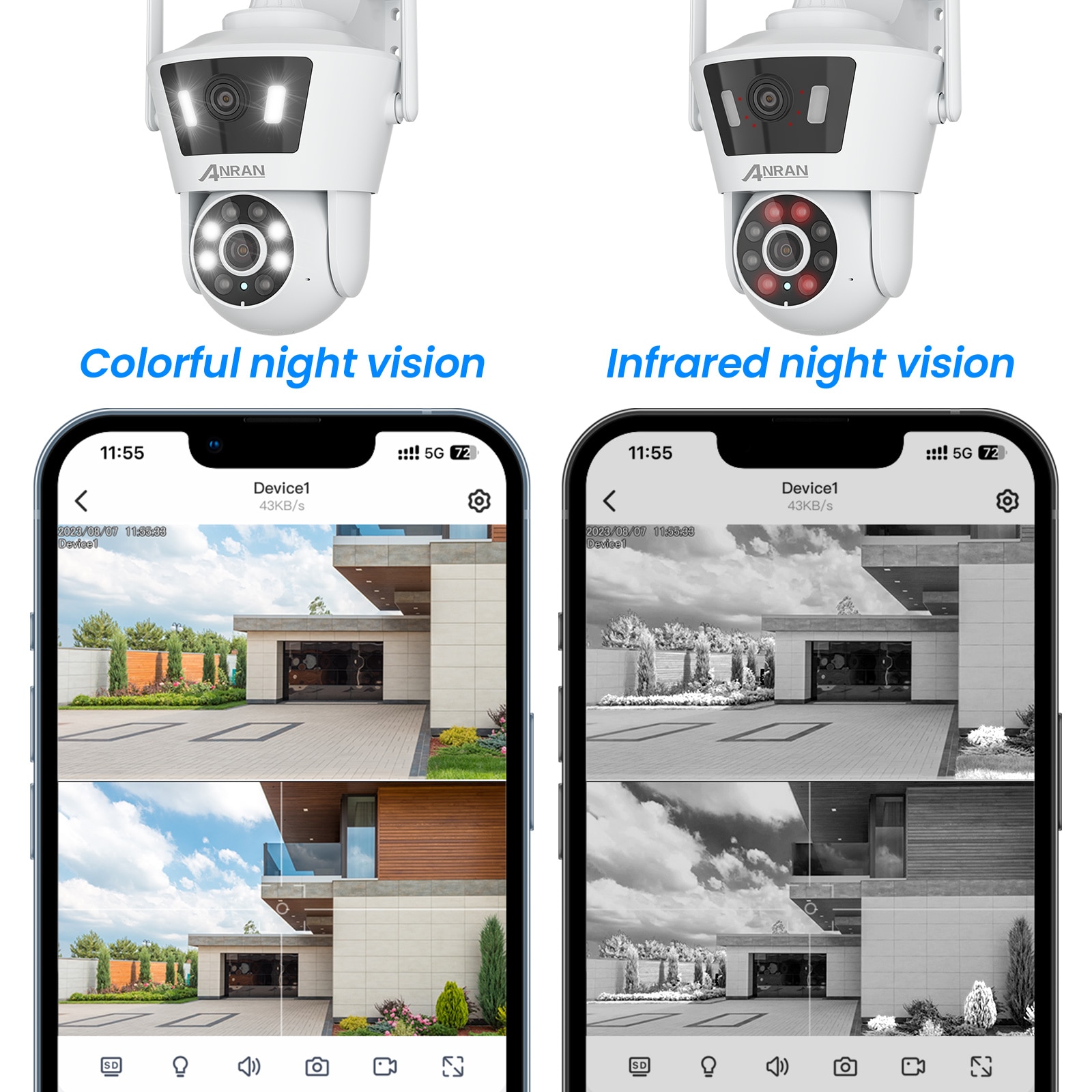 IP66 Waterproof
The IP66 waterproof rating of the camera allows the camera to be used with confidence in harsh outdoor environments.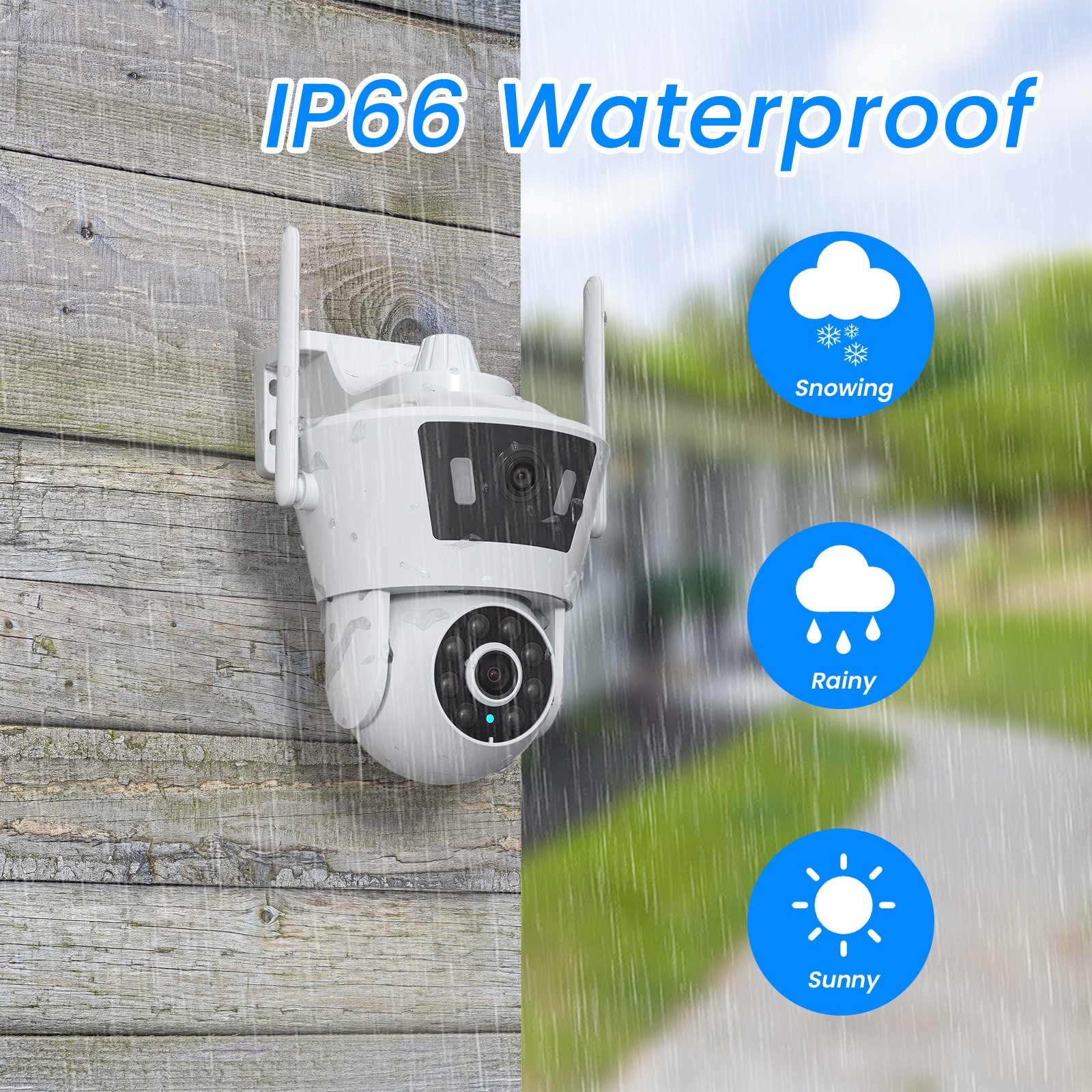 Two Storage Methods
The camera comes with an SD card slot, and you can store video by purchasing a camera with an SD card model. Of course, the camera also supports cloud storage, and each camera comes with 7 days of free cloud storage!